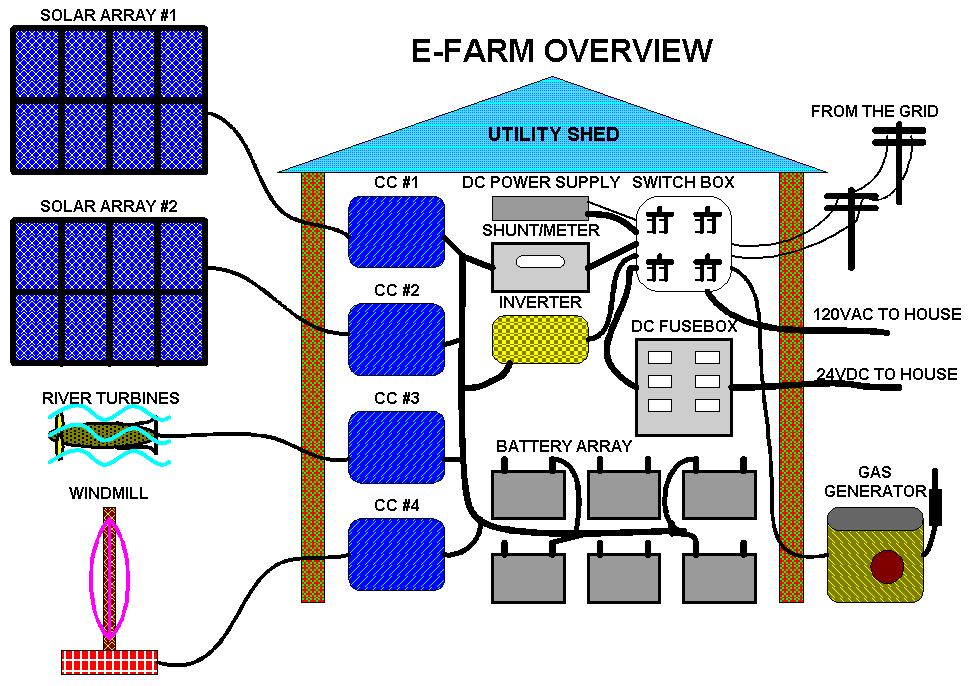 The first page in the growing story of the electric-farm. This is an outline of the major components in this system. This is planned to be an ambitious undertaking commencing with the basics and finishing with a full fledged self sustaining home. As the plan grows, so will these web pages.
In a nut, the plan is to start with a simple solar system and add components from there. The system is being designed to withstand small failures and still operate reasonably well.
---
Use your "BACK" button to return to the Real HdK.
---